ASM Clermont Auvergne have signed a long-term kit deal with Italian sportswear manufacturer Macron for the 2020/21 season and beyond, ending the French club's decade-long association with Under Armour.
The five-year deal will kick off immediately (though training pictures from Clermont after the announcement show the team still mainly using UA gear for the time being) and will see the club through to the 2025/26 season.
"We are very happy and proud to start this new adventure together," said Éric de Cromières, ASM president. "Our jersey, which will be entrusted to Macron for the coming seasons, is a strong symbol of our club. We were attracted by the creativity and the professionalism at the heart of the Italian company and together we will develop a jersey and apparel that carries our club and the Macron brand towards new successes."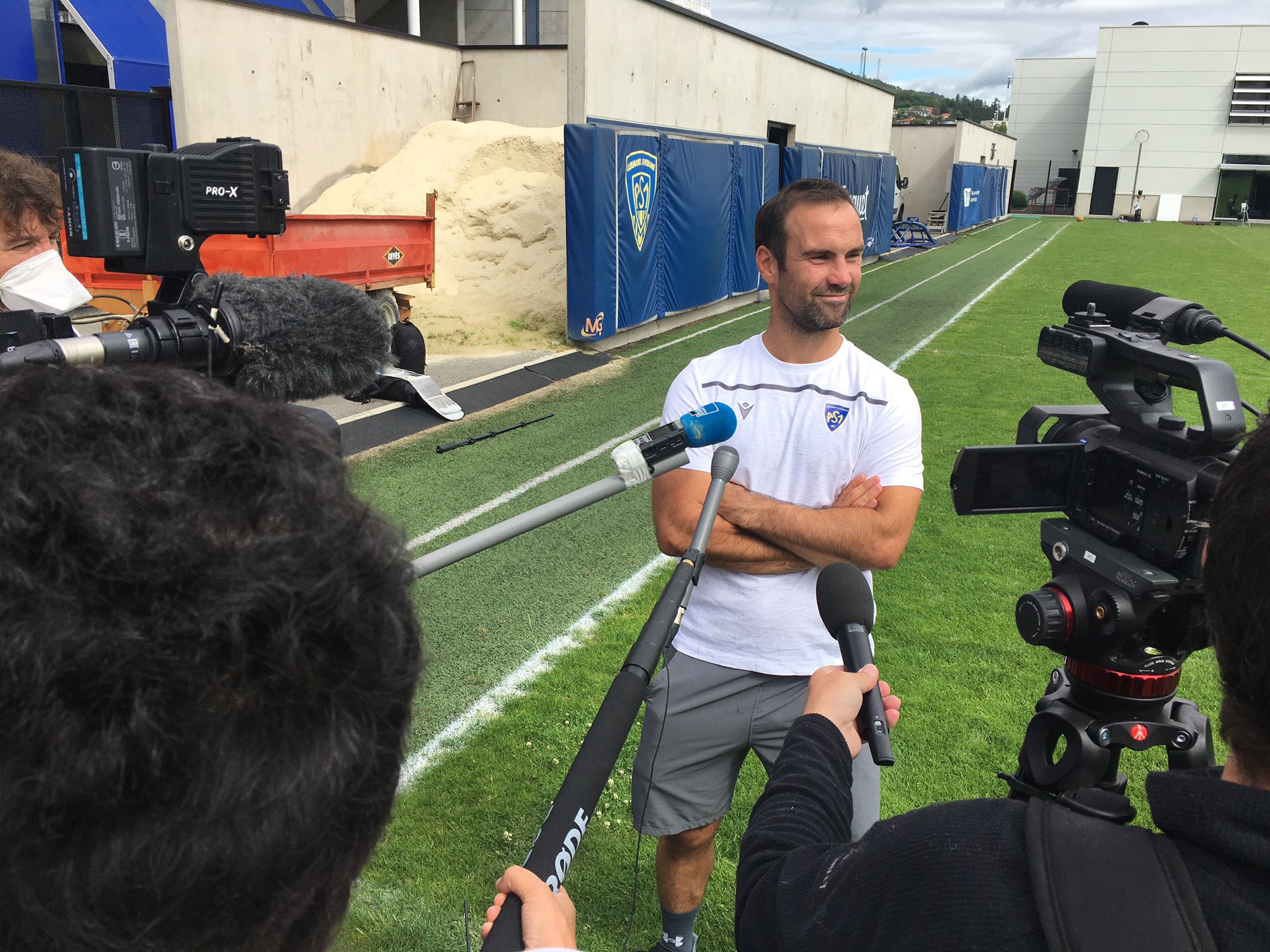 The switch to Macron for one of Europe's biggest and most high-profile clubs continues the relentless expansion of the Italian brand into rugby union. The company has rapidly taken on a dizzying number of new teams in the last few seasons, and can potentially lay claim to being the biggest sportswear brand in rugby union as a result.
Next season Macron will be kitting out Northampton Saints and Newcastle Falcons in the Premiership, Glasgow Warriors, Edinburgh, Scarlets, Cardiff Blues and Zebre in the Pro 14, plus Lyon, Pau and now Clermont in the Top 14. And that's before you get to them supplying Scotland, Italy and Germany at test level, plus their newly-minted deal with Canada and widely expected tie-up with Wales putting the icing on an increasingly gigantic cake.
With Under Armour ditching its first ever club rugby team, hot on the heels of the early termination of the deal with Wales and rumours abounding about Wasps wearing a different supplier next season, it seems like the troubled American brand's decade flirtation with rugby is over.
With Canterbury increasingly on the fringes after the loss of the England contract to Umbro, and with Saracens rumoured to be moving on from Nike to upstart luxury sports brand Castore next season, Adidas remains the only blue-chip brand that seems heavily invested in rugby union. Whether these new faces will bring variety and quality to teams and fans remains to be seen, but the rugby kit world is changing, and rapidly.
Read Clermont's full statement on their Macron kit deal here